Titanium Spoons
12/14
For Sara and Richard and Clara and Peter, from 1.5mm titanium sheet.
In answer to Sara's question, really.
With planishing assistance from Glyn.
Process is:
Bandsaw then file to shape
Round edges with file then wet & dry
Sand & polish both sides
Dome into wooden blocks
Planish on a ball stake

Arguably, the teaspoon handle is a bit short. If I were making them again I'd add 15 or 20mm.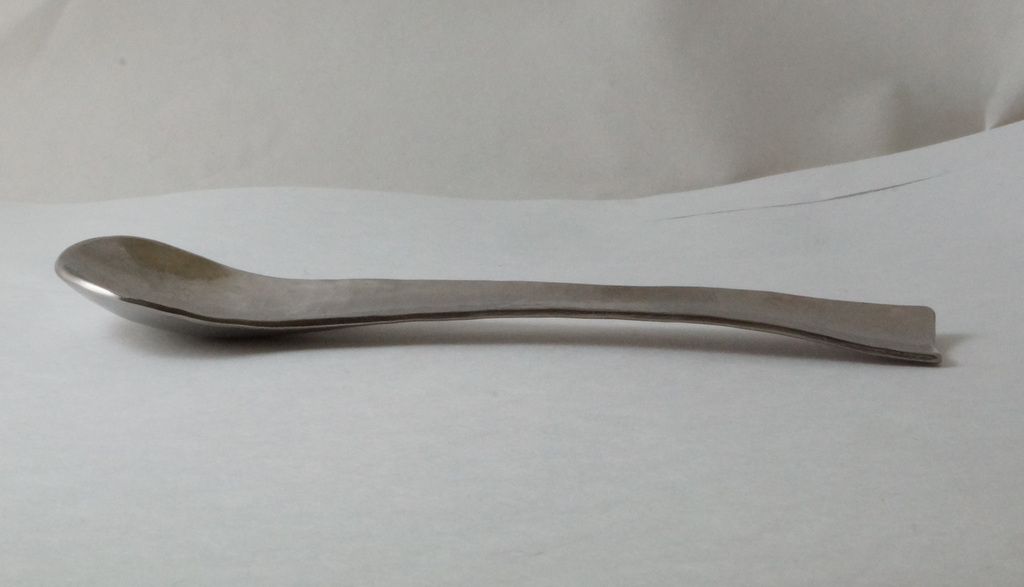 Here's the template for these two designs.

Home | Artefacts| Fripperies