Steampunk Zoetrope
11/17
Cardboard, Silhouette cutter
If you'd like to make one, here are the source files. You'll need to cut 2 of the A4 cardboard. Oh, and you need a barbecue skewer for the spindle.
CamBam design for the cardboard
Silhouette Studio file for the cardboard
If you want to make your own animation, you just need an 8-image loop. Each image is a 50mm square, and you want to put them on two 200 by 50mm strips.
The apparent width of each image when moving is half the real width. So, ideally, you'd design a 25mm wide by 50mm tall image and then scale it up sideways before printing it.
Assembly is a bit fiddly. the sequence that works for me is:
Clip the two strips of animation into the two sides
Join one side to the other to made a long strip
Fit the two discs to one end of the long strip, and roll it round, pulling each tab through in turn
Join the two strips to make a drum, and pull the last tabs right through
Go round the tabs, folding them flat and tucking in their ends
Push the skewer through the spindle holes, then fold out the drive tab and tape it to the skewer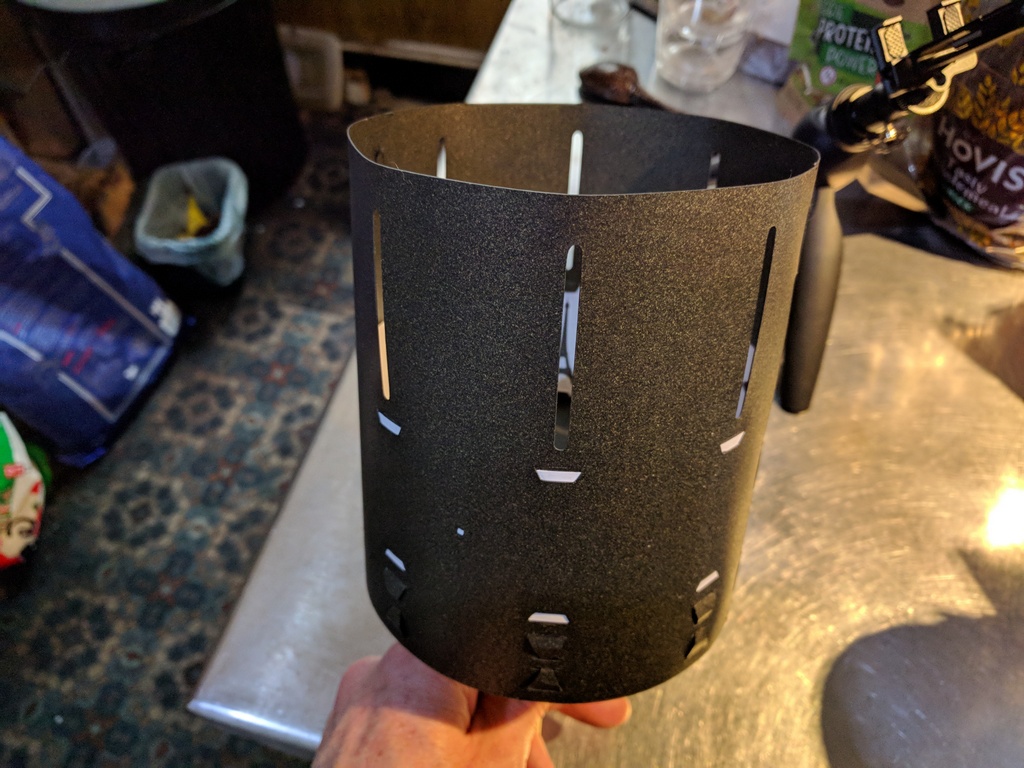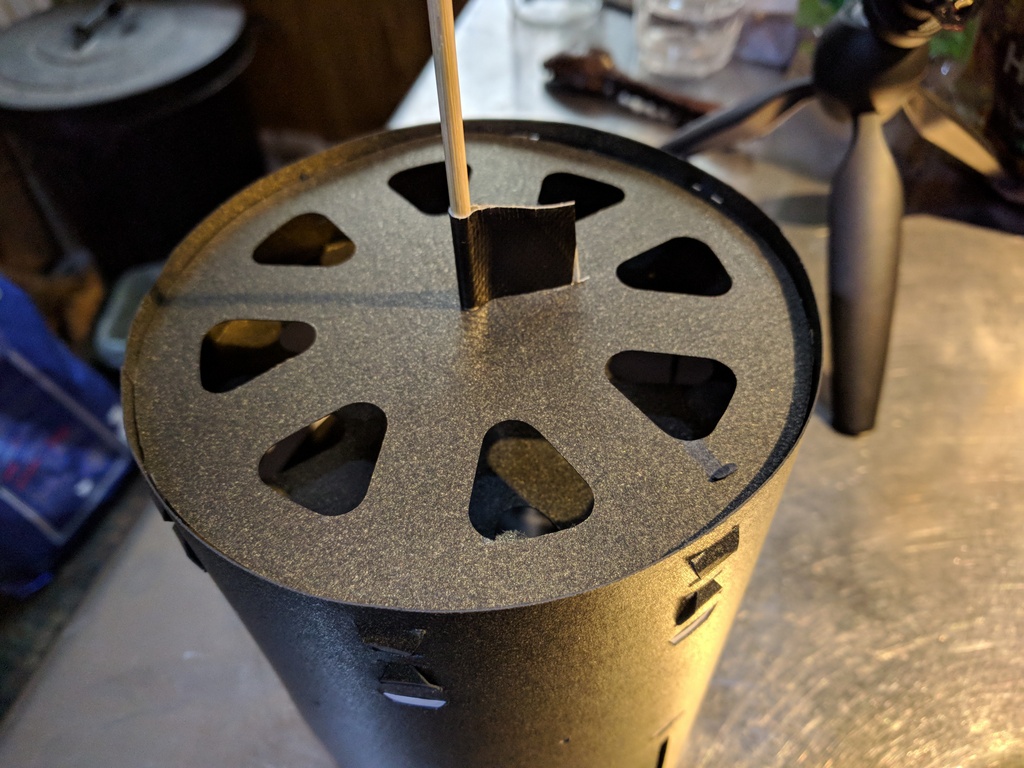 Home | Artefacts| Fripperies