Libby and Damian Made Spoons
1/15
Libby and Damian came to visit, and made spoons to their own designs from 1.5mm titanium sheet.
Libby practicing with a paper prototype:
Bandsawing: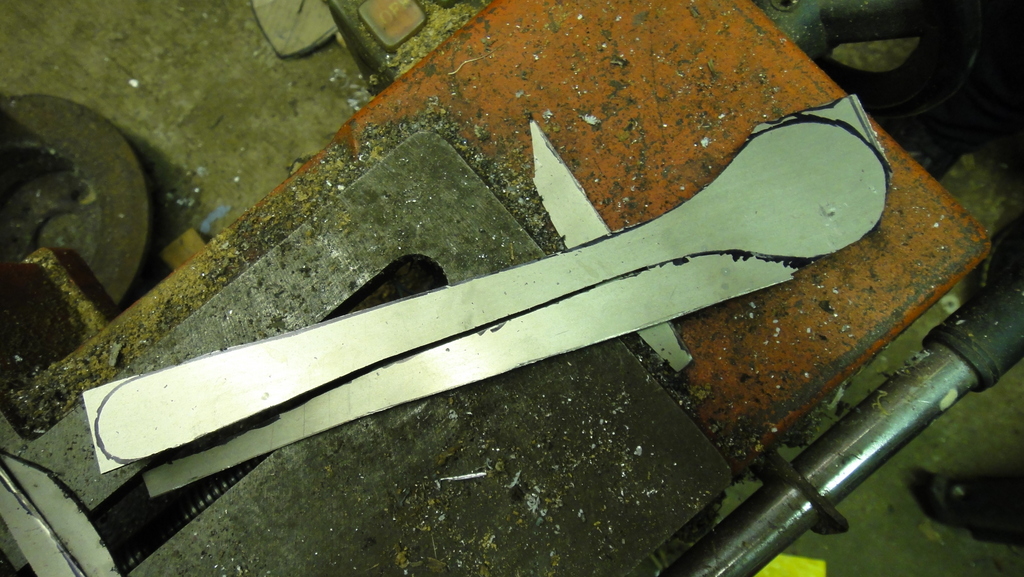 The belt grinder is effective for getting down to the line: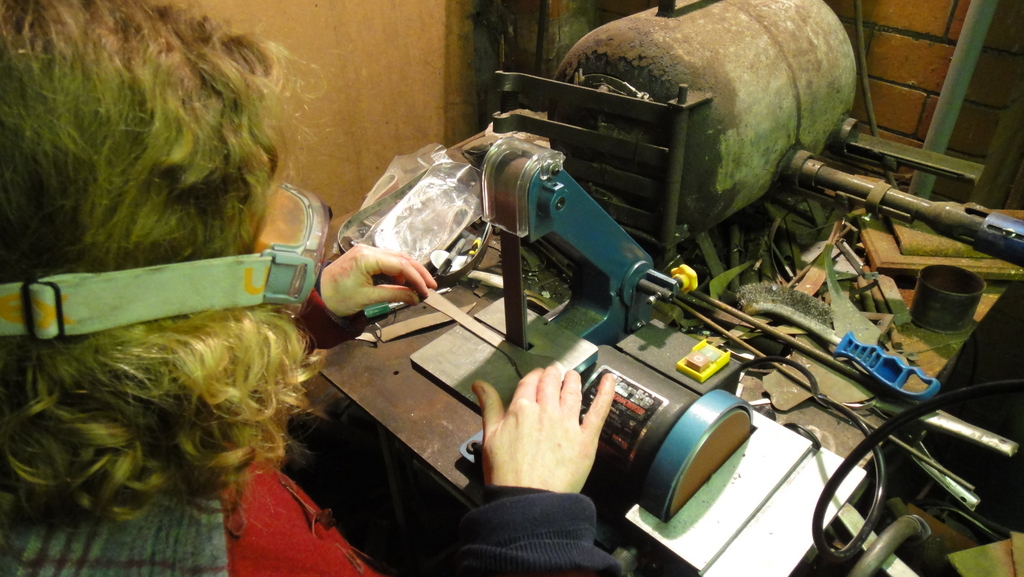 Filing works too:
Planishing: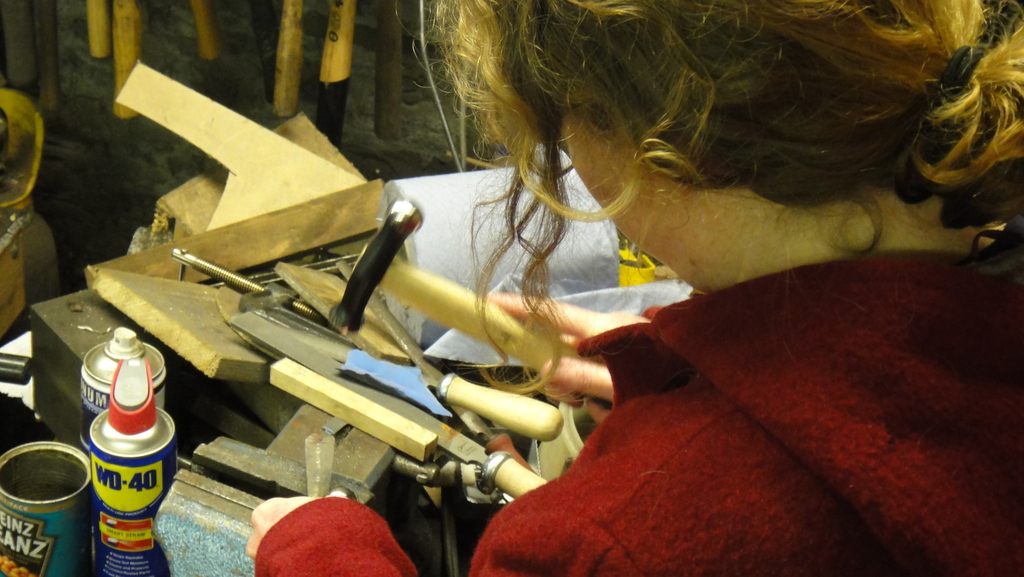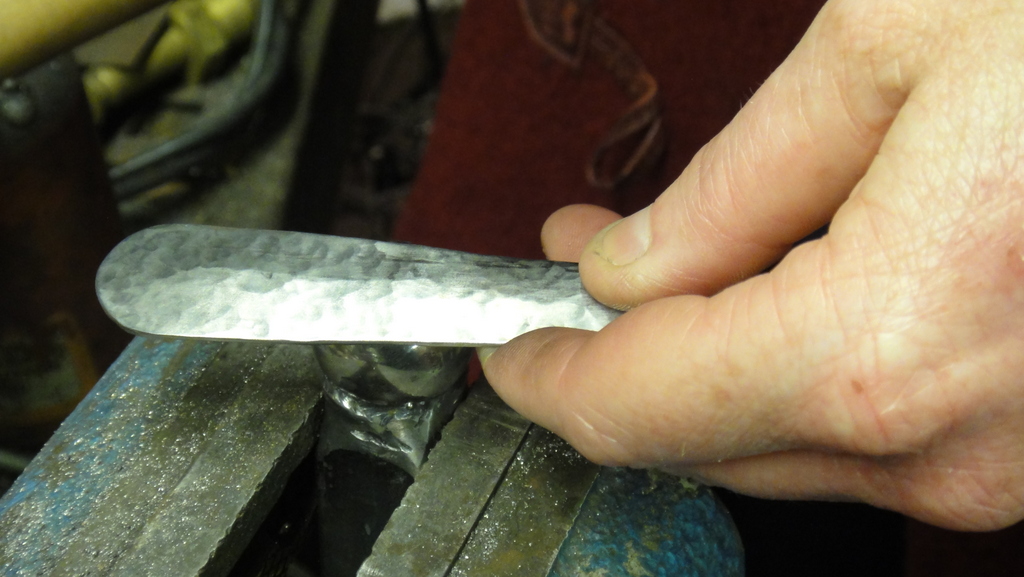 Done! Time to go back in the warm.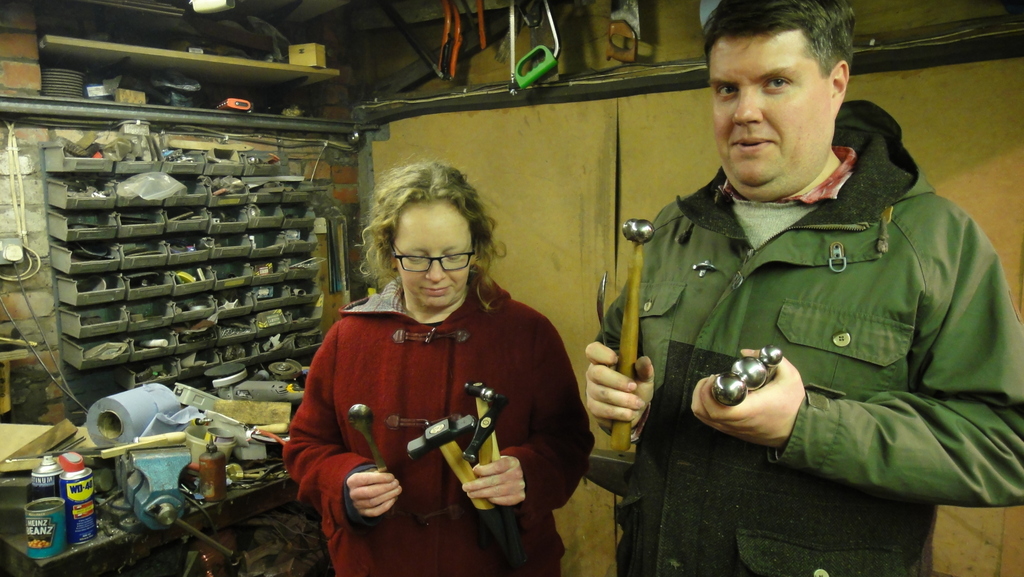 Here's the template for these two designs.

Home | Artefacts| Fripperies