How To Build A Robot
10/16 to 2/17
How To Build A Robot is a Rusty Squid project, filmed by James Newton and produced by Tuesday's Child for Channel 4.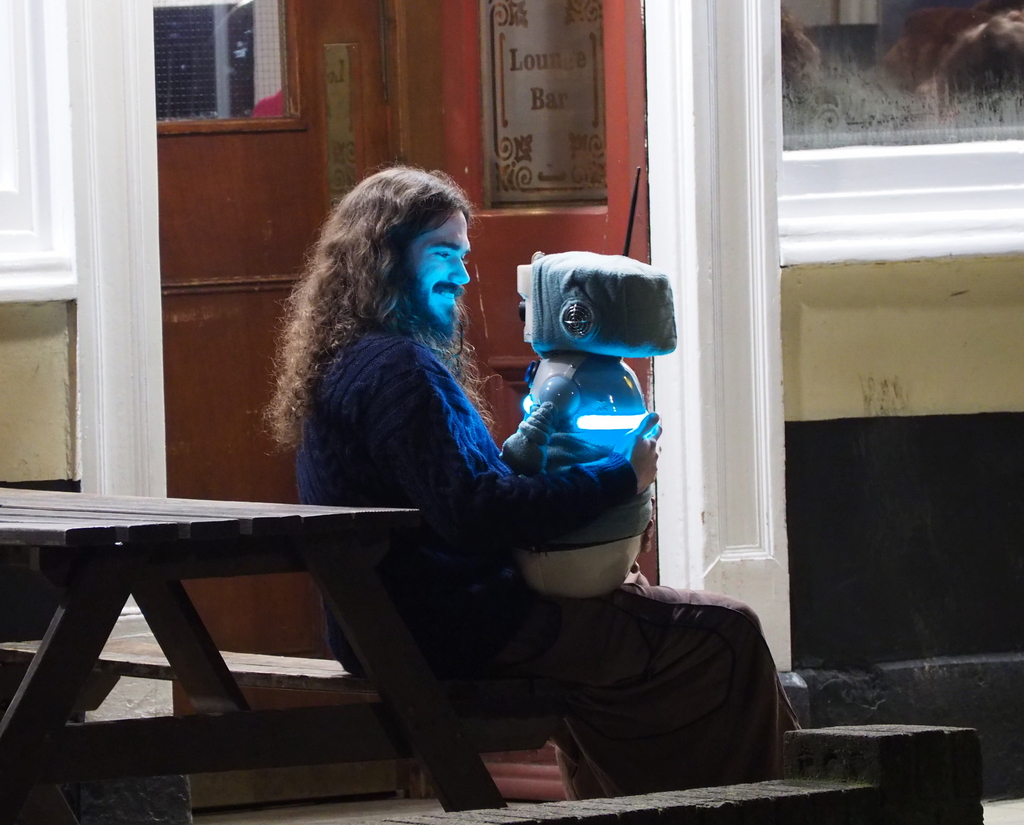 I developed the realtime motion control software which animated the robot, mixing reflex motions driven by onboard sensing, prerecorded guestures, and realtime puppetry inputs.
I also contributed to the technical project managment of the project, the user experience design, and the robot-wrangling with members of the public during filming in the streets of Bristol.
See more here.

Home | Artefacts| Robots